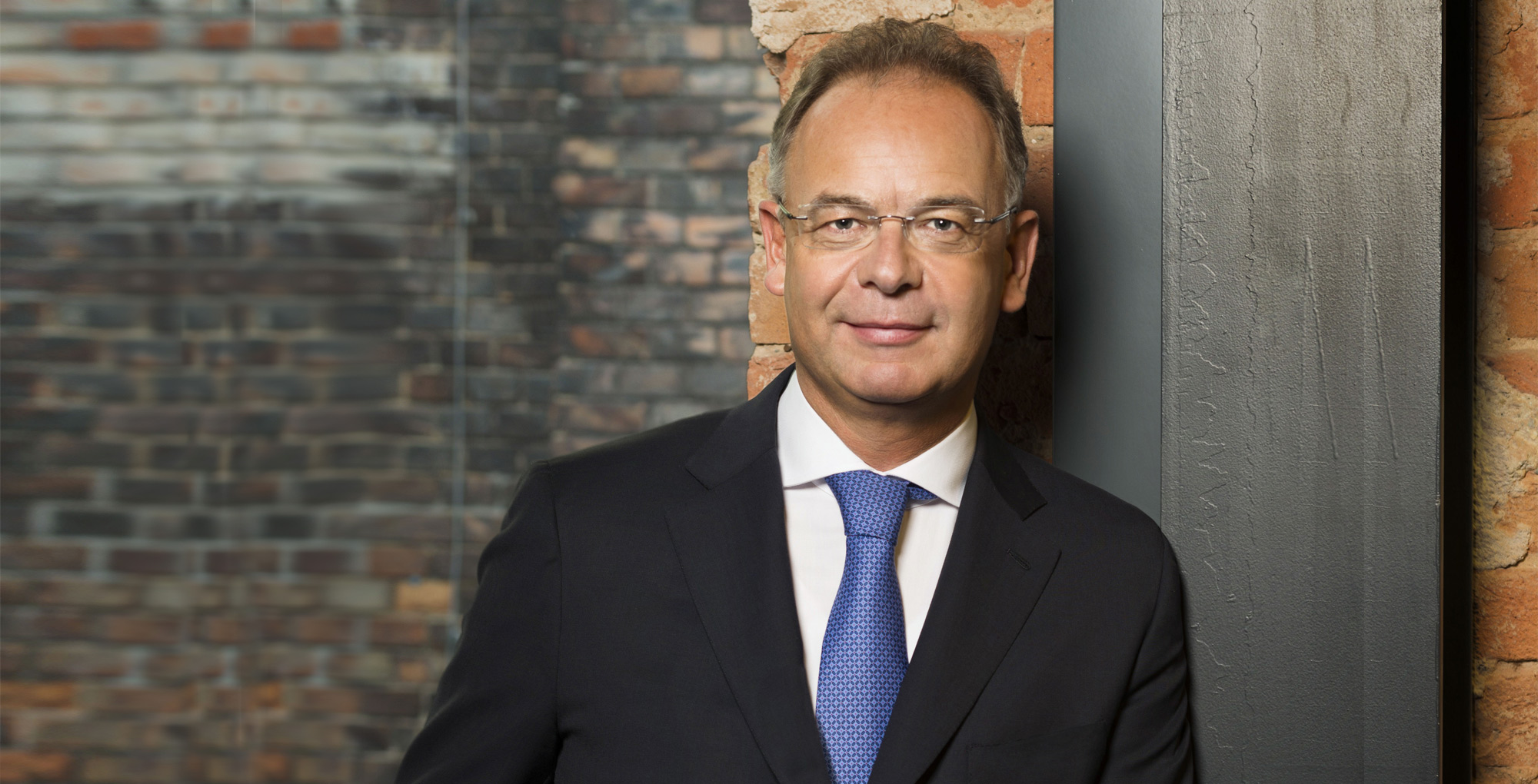 07 Feb

Innovative building and infrastructure materials improve lives worldwide
Heimo Scheuch, CEO of Wienerberger AG and Chairman of the Supervisory Board of the Vienna Stock Exchange
Could you give us an overview of Wienerberger?
We are an international building and infrastructure materials company that produces enough products to build 167,000 houses every year in over 30 countries. Our vision is to provide housing and infrastructure solutions that are sustainable: long lasting, energy efficient and enabling high-quality living. Through this, we improve the lives of millions of people in cities and rural areas around the globe. Our focus is on innovative products and methods, including digitalization in production and communication. With such huge business and client numbers, continuous investments, innovation, automatization and improvement of processes are a given at Wienerberger.
How has Wienerberger become an international company?
When we started 200 years ago, Vienna was a mega-city, with huge importance in Europe. In this context, Wienerberger started out as an international company. Today, we are a public company and 90 percent of our turnover is outside Austria. We operate almost 200 production facilities in Europe, North America and India—meaning we produce locally and we contribute to the local economies. We have a unique business model and we see ourselves as uniting multiple markets.
You are known for your products and also innovative solutions. How do you stand out?
We are known for our leadership in innovation which is driven by our corporate culture and values such as entrepreneurship that we truly live through out the whole organization. We annually invest in R&D in a double-digit million Euro range and I am very proud to say that 30 percent of our revenues come out of innovative products and services.
A major difference between us and other companies is also our focus on close team relationships with our staff and customers. We provide services as products, so it's about the quality of the advice that you give.
How have you adapted to the digital age and new technologies?
Digitalization is no new thing to us. Our larger factories and our logistics systems are now almost completely automated. All our data is destined for great use in the future to improve efficiency for customers, and better living for us and for the environment. We have hundreds of engineers working on saving energy and materials. We aim to reduce energy usage in our plants by 50 percent, by innovating and optimizing production. Using modern tools and AI to gather data, run tests, and efficiently manage our plants creates huge benefits for the future.
How does the European Union support its industries?
The EU unites us in a great way, we are growing together, but it is important that the global environment doesn't ignore local needs. The strength we have is in our diversity. We need to focus on the common market and less on bureaucracy and standardization. Wienerberger has European roots but, today, we are a global player and have successful operations in the U.S., Canada, India and the more dynamic markets in Eastern Europe. For our strongest growth we are focused on the markets where we are already active.
How do you see Austria's businesses and financial position developing internationally in general?
Austria has a lot of hidden champions such as Wienerberger, many of them family-owned companies, which results in the country being under represented on the international financial markets. But Vienna has a small and very efficient stock market. Over recent years, we have done a lot to modernize it and raise its attractiveness even more. I can see Vienna becoming an efficient financial hub that is geared toward Eastern Europe— in the current climate, the opportunity for Vienna is there.
Austria has a great deal to offer the world for the future, for investment, development and education. Sustainability is very important to us, and Austria is a great place to be and to invest.