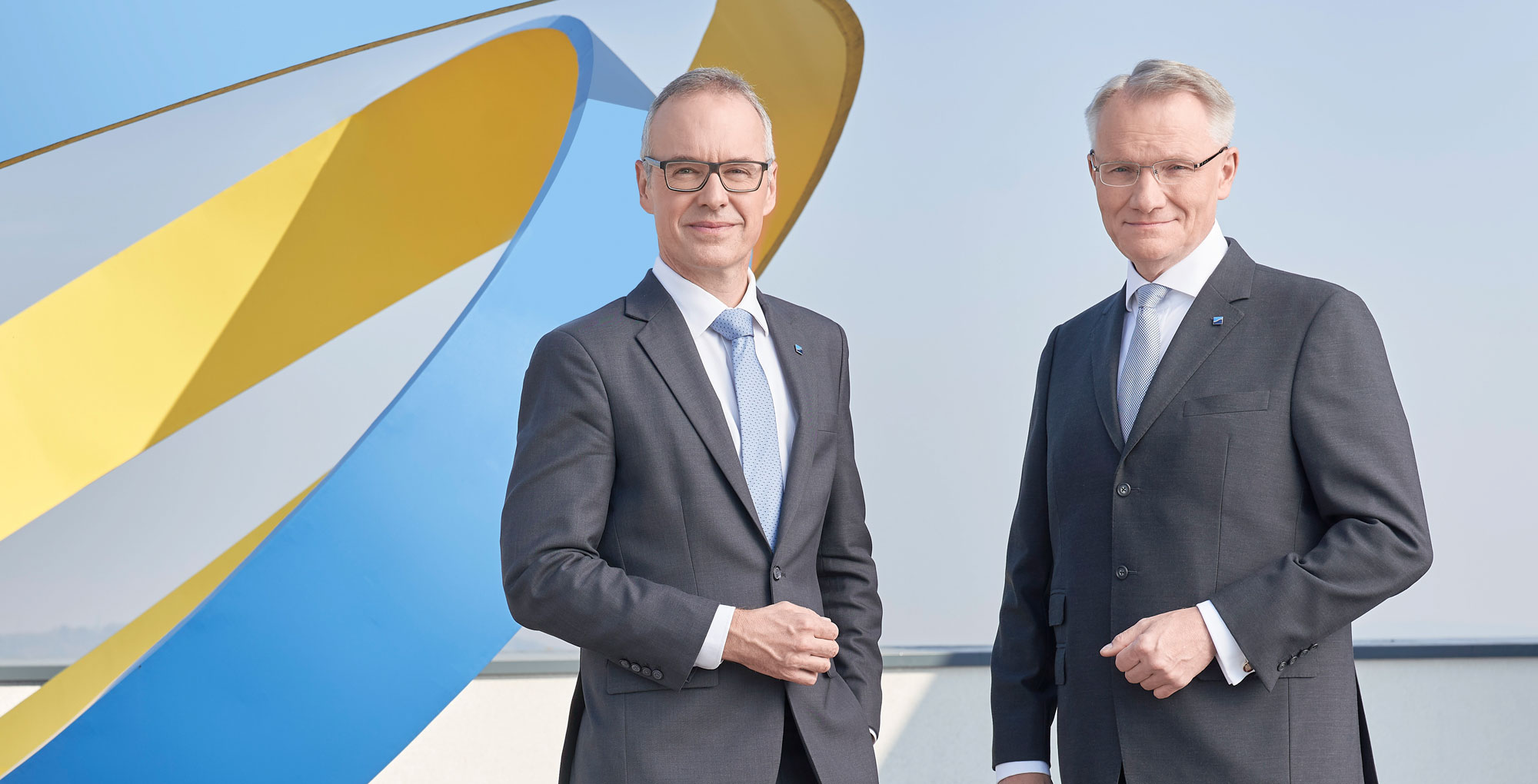 05 Feb

The bank embraces change while staying loyal to its values
Wolfgang Viehauser & Udo Birkner, Joint CEOs at HYPO NOE bank, emphasize the importance of the regional approach
Peter Harold has just stepped down after ten years as CEO of HYPO NOE. What impact has this had?
WV: I have been with the bank for ten years, working with Udo and on the board of directors for almost two, so this is not a new situation. Mr. Harold made his decision over the summer, for personal reasons, and since then Udo and I have been running things.
This year has seen good progress, in particular we want to encourage customers to use online services for day-to-day matters, and come in to speak to us for more important issues.
UB: Our new offices are designed more for conversation; we value the personal touch for our customers.
What are your key growth drivers?
WV: Real estate and public finance.
What are the priorities to maintain the bank's strategic position for 2019?
WV: We have already significantly reduced expenditure and increased efficiency by merging departments and decreasing management. These savings will go forward, and in the longer term we aim to reduce our cost-income ratio to 65 percent by 2025.
As part of the reorganization we have introduced a steering group and an internal development process for financial ambitions and company values. Financially we are focused on efficiency and profitability, and our low-risk profile and strong capitalization put us in prime position.
How is block chain technology a threat to traditional banking, and how does HYPO NOE see cryptocurrencies as an alternative to fiat currency?
UB: We do not see block chain technology as a threat, in fact we have two very specific projects to harness it for development. Cryptocurrency is different, however, as it is not regulated enough here for it to be of use.
How does HYPO NOE plan to stay at the forefront of change?
WV: We are loyal to our established relationships and traditional activities, but we are also engaging with startups and collaborating with other banks, and we are investing in innovation and new trends like blockchain to improve profitability and efficiency.
What other trends are affecting customers in the banking industry?
UB: In the retail business, premium service is a key trend. Our business model emphasizes customer relations and convenience, so as long as we maintain these values we are not threatened by the big players.
How does HYPO NOE work with Austria's prolificacy of small and medium-sized businesses (SMEs) and startups?
WV: SMEs and are at the heart of what we do. We can offer certain privileges such as capitalization for SMEs, which is crucial for Austrian businesses.
Austria is strategically located in Central and Eastern Europe (CEE). Do you have an internationalization strategy?
WV: CEE will be part of our strategy but not a major part, although we are invested in its progress and we are seeing profits.
UB: Our business in CEE is opportunistic.
What is your vision for the company in the next few years?
UB: We want to establish a sustainable regional bank that focuses on its local area, supporting infrastructure and companies and providing affordable housing.
WV: We want the positive changes to continue. In the future tourists will fly into an airport with links to our bank, stay at a green hotel financed by us, and travel in an electric car to our branch. Part of this vision is already reality. The government aims to run all Austria on renewable energy by 2030, and we intend to keep up.