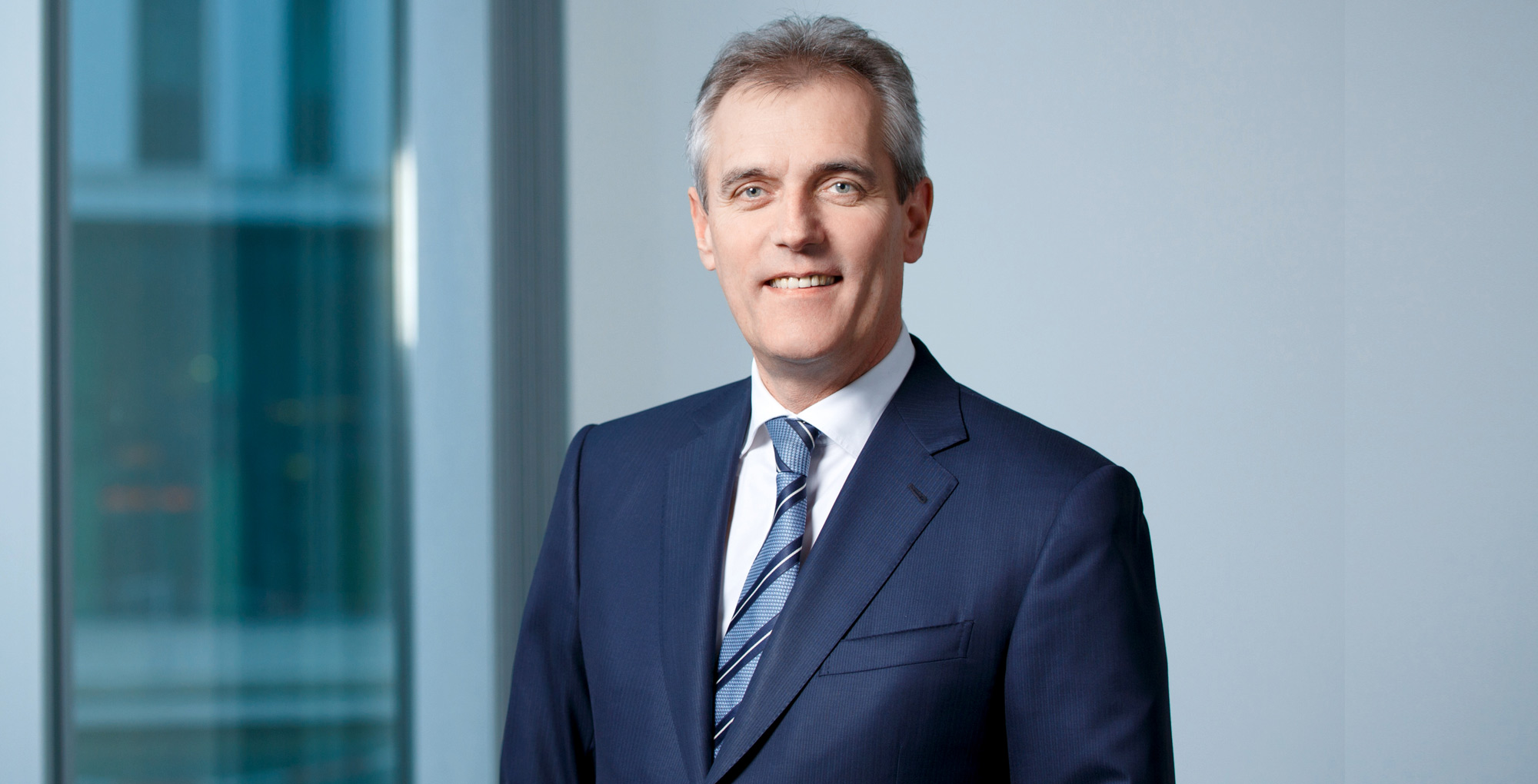 07 Feb

Energy for the future may need a new vision
Rainer Seele, CEO of the OMV Group, explains some of the complexities of the industry today
In 2018 OMV began production operations in Abu Dhabi, with an initial production of 10,000 barrels per day. What are OMV's current operations and growth drivers?
We started a strong growth program this year in our upstream produc- tion. We already have a competitive advantage in the Middle East, and we aim to branch out to Asia. We plan to increase production to 500,000 barrels a day within three years, and next year we are starting gas production in Tunisia. We are also about to close a deal for a new gas field in Siberia, and completing negotiations for a project in Romania.
OMV forecasts a growth in fossil fuels. Oil and gas are the center of OMV production. Will these energy sources have a role in the future?
We believe that oils should be used as raw material, which is why we are developing the new technology we call re-oil. Instead of burning plastic waste, we use it to produce high-quality synthetic crude oil. We use it in our refineries and then we transform the synthetic oil into other materials including diesel, polyethylene and polypropylene. In this way we prolong the lifecycles of chemical products and contribute to the reduction of CO2 emissions.
What about the impact of trade sanctions on the industry, and how have Donald Trump's protectionist policies affected OMV's business?
Sanctions are creating uncertainty in the market, and predictions are not promising. We can see the effects in prices and the stock market, and people want an agreement to restore balance. We will have to wait and see what happens in 2019.
We don't have business in the U.S. But I believe a free global economic market is beneficial to everybody, nationalistic protection is not the future.
What is your strategy to counter the predicted increase in volatility?
OMV's investments in broadening our portfolio will create stability. Regional market diversification and investment in the value chain is the best way to reduce the impact of volatile prices.
What framework do we need to impose for the future of sustainable energy in Europe?
I think we need a global framework. Sustainability and climate change can only be resolved with international agreement. We need to eliminate the threat of the cost of losing international competitiveness.
In Europe politicians must make some brave decisions and act on them. We need to listen to scientific advice and unite in action and commitment to make progress.
The recent Abu Dhabi CEO Round Table gathered 27 executives from the world's leading oil, gas and petrochemical coom- panies to discuss global growth in the fourth industrial age. What was the hot topic?
One major topic was digitalization, which all parties agreed is the top trend in industry. Its application will be enormous and talent is going to be in high demand across all industries. Digital methods are already used in all communications and to bring everything together, and can only continue to reduce production costs.
What is your budget for R&D, and how do you see the next few years?
We budget for each project, and digitalization is part of all of them. Our focus for the future is on cost and competitiveness. We will transition from oil to gas to chemicals, and we want to expand internationally. We have already made steps in completing this vision.
Do you have a final message for our national and global readers?
In order to embrace digitalization and move into the future, the first thing we need to address is our own attitude.