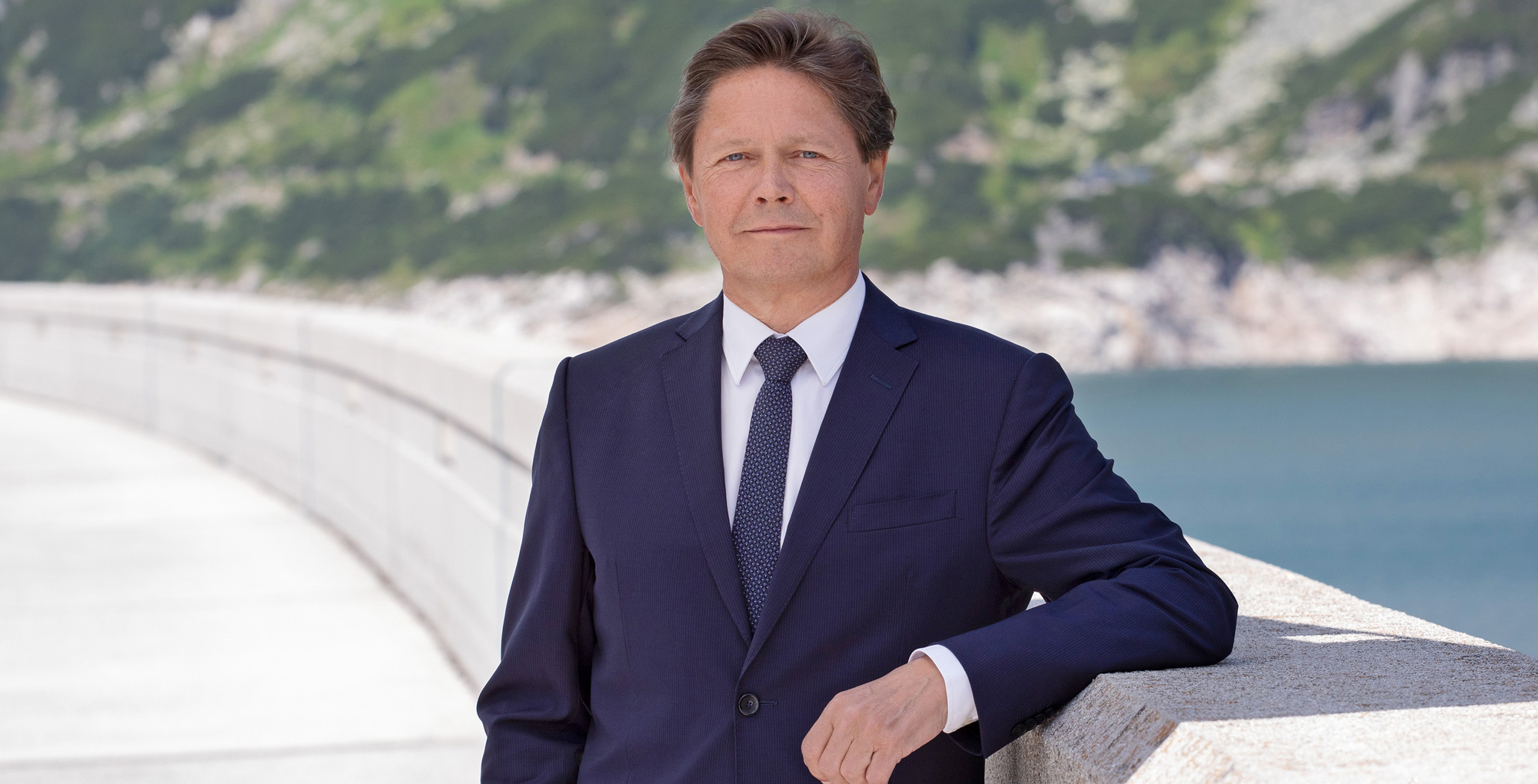 07 Feb

Decarbonization is the top goal for Austria's leading electricity firm
Wolfgang Anzengruber, CEO of Verbund, details the current priorities for one of Europe's largest hydropower companies
Could you provide some background to Verbund's current position?
Verbund is Austria's leading electricity company and one of Europe's largest hydropower producers. The last decade has been extremely challenging for the European power sector and many utilities have had enormous problems. I am very proud to say that, in these difficult times, Verbund never made losses and always stayed profitable—we are one of the only European companies in this sector that is in a position to say that! A combination of hard work from management and employees enabled this success. We achieved it by diligently following a path of decarbonization. Today roughly 95 percent of our energy generation is carbon-dioxide free and comes from renewable sources. Mostly this is hydropower—we operate 128 hydropower plants across Austria and southern Germany, and 153 wind turbines. We have exited thermal power generation, apart from two fossil-fuel plants that are needed for net stabilization in order to integrate highly volatile wind and solar energy to the grid.
What are your top priorities for 2019?
Decarbonization is the top goal, if we want to take our last chance to stabilize the climate. Looking at the climate goals of the world, Europe and Austria, we know that there will be a growing demand for our product—green electricity. The European Union has set a mandatory target of 32 percent renewables within the energy mix and 32.5 percent improvement in energy efficiency by 2030. As an Alpine region rich in water, Austria is lucky and already gets 75 percent of its electricity from renewables. But we need an additional 30TWh of electricity from renewables to meet our government's climate goals. We are additionally focused on sectorial coupling, as we need industries such as transport, heating, cooling and housing to switch from fossil fuels to renewables.
Digitalization is a priority as it will bring us closer to our customers and allow innovative solutions that take account of the fact that "prosumers" will increasingly start to generate, store and use their own electricity, thus decentralizing the system. Digitalization also gives us the tools for increasing energy efficiency by enabling smart home solutions for residential customers and power pooling of energy flexibilities for industries.
Where do you see the most growth coming from in the future?
Without a shadow of a doubt, hydropower is and will continue to be the most important business operation for us. In addition, Austria's transmission grid operator will face a continuous challenge in balancing demand and supply given the increasing intake of renewable energies. So, our innovation focus falls on storage solutions and pumped-storage hydropower is still the most efficient method for high-volume energy storage.
Currently, Verbund's hydro storage and pumped storage units have a capacity of 1,800GWh. As a result, for example, they can provide 2,000MW over 900 hours. In addition to long-proven storage technologies such as pumped hydropower, innovative storage concepts are currently being implemented— battery storage is getting a lot of attention and power-to-gas is becoming increasingly important as it can use existing gas-network infrastructures and also serve as large-volume long-term storage.
We are also excited about energy from hydrogen and are investing in infrastructure for this. Green hydrogen, made using green electricity, will play a crucial role in our future. It can be used, for instance, as a substitute for coal in steel making. This could have a dramatic impact on carbon emissions. Perhaps in ten years it will affect the transport industry but before we get there, we must tackle hydrogen storage solutions. In order to reach all our goals, Verbund has to ensure that we take advantage of the excellent talent pool on offer in Austria and that we are attractive to young people.
What is Verbund's international strategy?
We are currently trading in 12 countries worldwide and international investments are an exciting area for us. On the consulting side, given our experience in the operation and service of power plants, we are open to expanding into other countries besides Austria and Germany, and our services business segment has a specifically international scope. Innovation and knowledge sharing are key for future successes, so we are open to collaboration with other countries and companies, including startups and sometimes even competitors, because the world has changed.