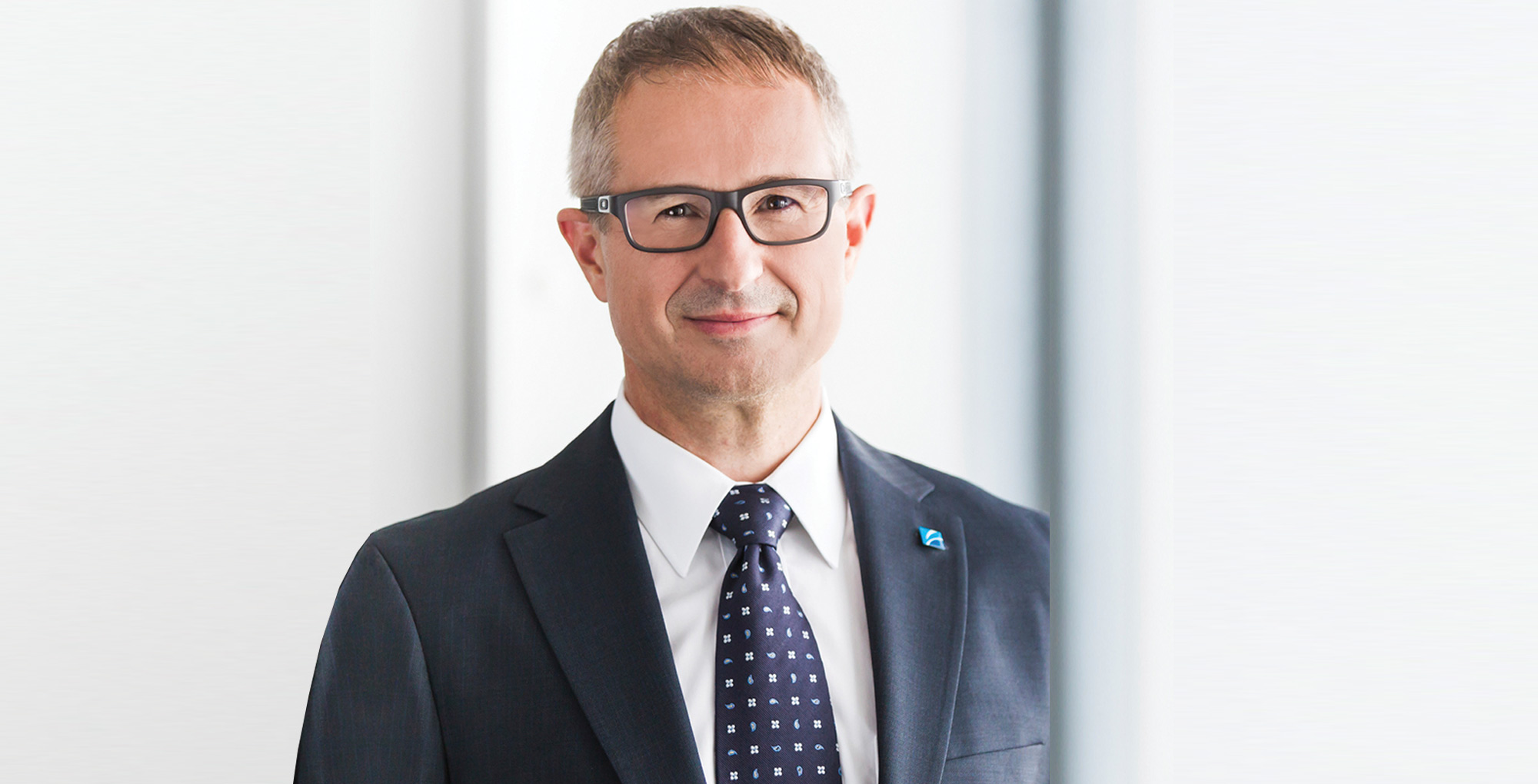 07 Feb

Turning around plastics for a better world
Dr. Alfred Stern, CEO of Borealis AG, explains how the circular economy leads straight ahead
Your predecessor oversaw international expansion despite the financial crisis. You have always championed the circular economy and recycling, what will your priorities be now?
Safety has always been priority at Borealis, for our local environment and staff. I want to continue our development of infrastructure and pipe production, to provide clean water and remove sewage; and also supplying insulation materials for high voltage electricity cables that can connect wind farms to the mainland in the most efficient way.
We will also maintain our focus on innovation and creating value. The versatility of the polymers that we make means we can continually innovate and improve production processes while increasing performance. I want to expand the business in Europe and internationally, and continue to invest in innovation.
We are already leaders in the circular economy, recycling and producing plastics with a low environmental footprint. Our methods help to reduce food waste, provide water, and decrease pollution, but in the face of a growing population and increasing living standards, we still have improvements to make in closing the circle and making the process even more efficient.
Plastics production increases every year, and most of it is thrown away. How do you balance growth, innovation and profitability with social and environmental responsibility?
Our sustainability strategy starts with personal safety and wellbeing, followed by energy consumption and waste, and the circular economy. Plastic waste can be a valuable raw material, but commitment is needed throughout the process. Our Everminds concept comprises the design of our products to be reusable and easily recyclable, collection of the waste, then recycling technology to complete the circle. We started with recycled polymer and progressed by buying recycling companies for different plastics. We need to push the concept further, EvermindsTM needs cooperation down the entire supply chain to optimize efficiency, from communities to waste management and sorting companies. We have initiated project STOP in Indonesia, to prevent marine littering and encourage the circular economy, but also to create jobs and improve health conditions. So far we have made good progress and we aim to extend to other cities and across the country. We need to create waste management infrastructure to recover the materials in order to recycle them, otherwise there is no circular economy.
Will this inspire other companies to create circular economy solutions?
I'm sure it will—some already are. The project was a risk, but at Borealis we create value through innovation. Our motto is Keep discovering.
What are the benefits of having rich and powerful backers?
We have a stable ownership structure that gives us tremendous support, even backing our ambitions through the recession. Our backers have good connections in Asia and the Middle East, and our own connections cover the rest of the world, so that
gives us a huge advantage.
What will happen in this sector in the next ten years?
We will see further strong growth in response to global development. There are still 4 billion people with no access to electricity. Transport and its extensive use of plastics to make vehicles lighter and more
efficient, will continue to grow. Doing business in a sustainable way is a top trend: we have to make plastics more circular and use resources as efficiently as possible.
How is digitalization affecting the business?
Digitalization will impact the industry in many ways. We are creating digital solutions that we will roll out across the company, and we are creating apps and online tools for customers.
How does Borealis collaborate with startups?
In recent years we have begun to fund external projects with startups and universities, which lead to new technology and opportunities for both sides. Our connections with the circular economy community offer a tremendous amount of contacts and interest from people with innovative ideas.