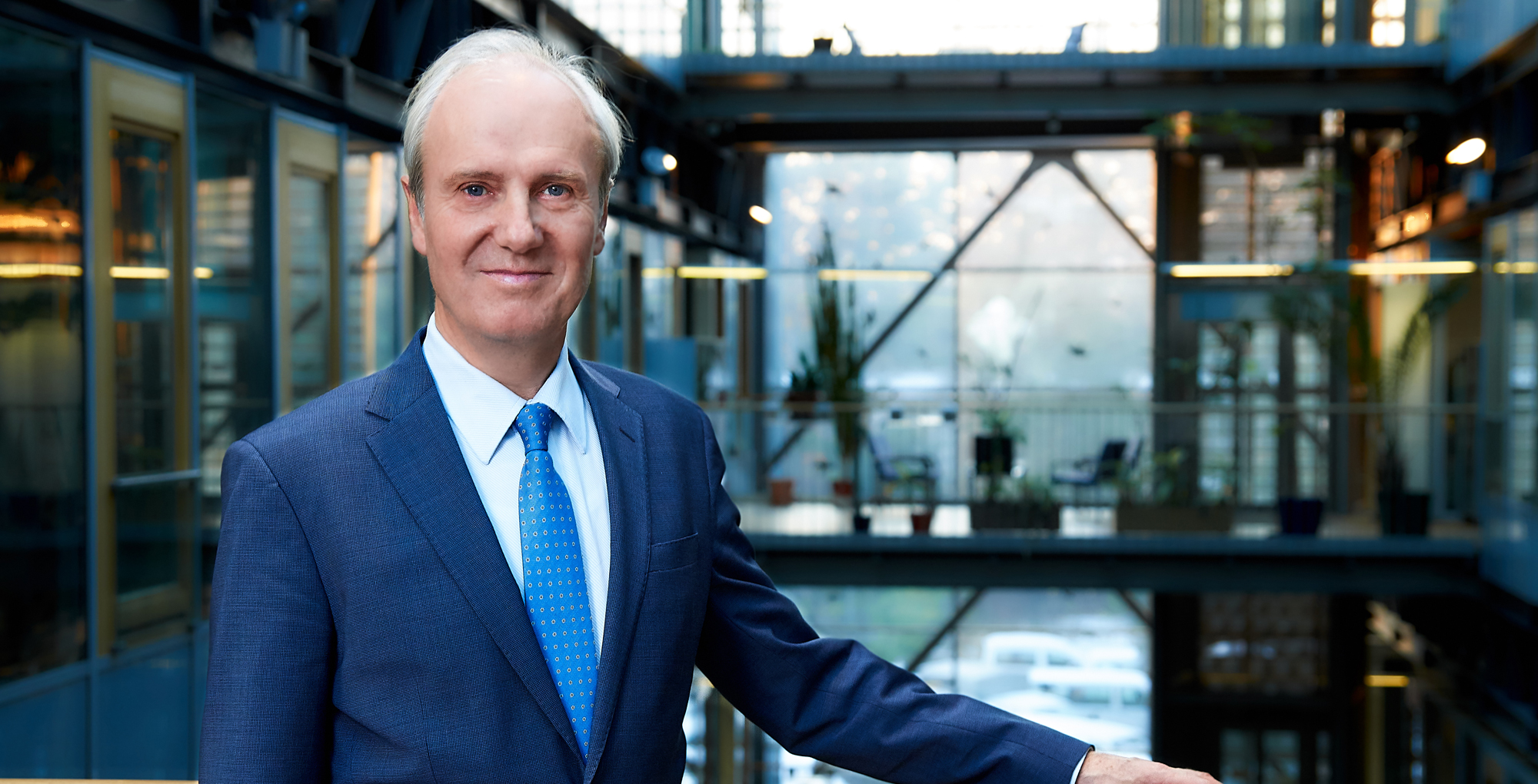 31 Jan

BOKU: The green university for a green economy
Hubert Hasenauer, rector at the University of Natural Resources and Life Sciences (BOKU) in Vienna, highlights the importance of taking an integrated approach to education
What makes BOKU a unique university?
BOKU was founded on the premise of building an educational program comprised of three pillars: technical, ecological and socio-economic. These pillars were as important for the success of BOKU in the past as they are today. Nowadays, we call this a "transdisciplinary approach" and it's something we have nurtured since 1872. Our university's foundation pillars make it unique in Austria. Typically, universities work in a specific sector but BOKU was founded on the basis that we must solve real-world problems. You don't acquire this skill if you educate students in just one discipline. Consequently, we require an inte- grated approach whereby we couple research and education. Our integrated ap- proach explains why BOKU will never become a huge university. Maintaining an educational and research structure requires specific teaching tools, exercises in the field and lots of seminar work. Our professors must train students exten- sively but our successes speak for themselves—unsurprisingly, BOKU graduates are sought after and don't struggle in the workplace, and the majority are in assignments or contracts within six months of graduation.
Why is BOKU one of the fastest growing universities in Europe?
In a word, it's our topics. Prospective students are increasingly interested in environmental issues. ey understand that critical problems cannot be solved in one sector and that by using our holistic approach it's much easier to solve real-world problems. e huge increase in intake also reflects the next genera- tion's change in attitude. People are more interested in studying environmental issues, not just from a protection perspective but also from an economic perspec- tive. ese people ask themselves questions about how to make a good living without destroying the environment, for example. Crucially, there has also been a corresponding increase in job opportunities. ere has been a demand-driven increase for "green" subjects, at the university and the workplace.
Our approach creates leaders, with our students learning an integrated way of thinking that can be adapted to different sectors. To give one example: an old classmate of mine now runs a bank in Hong Kong. He had no economic background and landed his job in finance because they liked his integrated way of thinking. Or look at Franz Fischler, former European Union (EU) Commissioner for Agriculture: he was a BOKU graduate and one of the most influential people in Europe, managing a large portion of the EU budget.
Could you share your views on the bioeconomy?
What we understand by the bioeconomy is the replacement of fossil fuels and related materials in our economy to tackle climate change. For instance, substituting materials with renewable resources and waste products, thereby lessening the need for oil or gas production. In all areas, we observe the whole life cycle—what we call the "life
cycle analysis". BOKU conducts thorough research into biorefineries too. In these processes, bio-based starting materials are converted into new products and tested to see if they can replace fossil fuel products. For example, lignin, a product of the paper industry, is a suitable substitution for formaldehyde. Using lignin as a substitute in adhesives, for instance, is fantastic as it is currently considered a waste product and formaldehyde is not good for health. Fundamentally, producing something using a bio-product can both make money and improve the health quality of products.
How else is BOKU influencing global change?
We cannot forget that climate change is a real and pressing issue. BOKU is very good at researching the impacts of climate change, and we are also proud to be leading researchers in avalanche control and disaster management. The bioeconomy is more or less a spin-off of the climate change debate because we believe that it is the solution to further impacts caused by climate change. Additionally, our name has become synonymous with the term sustainability and we are incredibly proud to be considered the sustainability university of Austria.