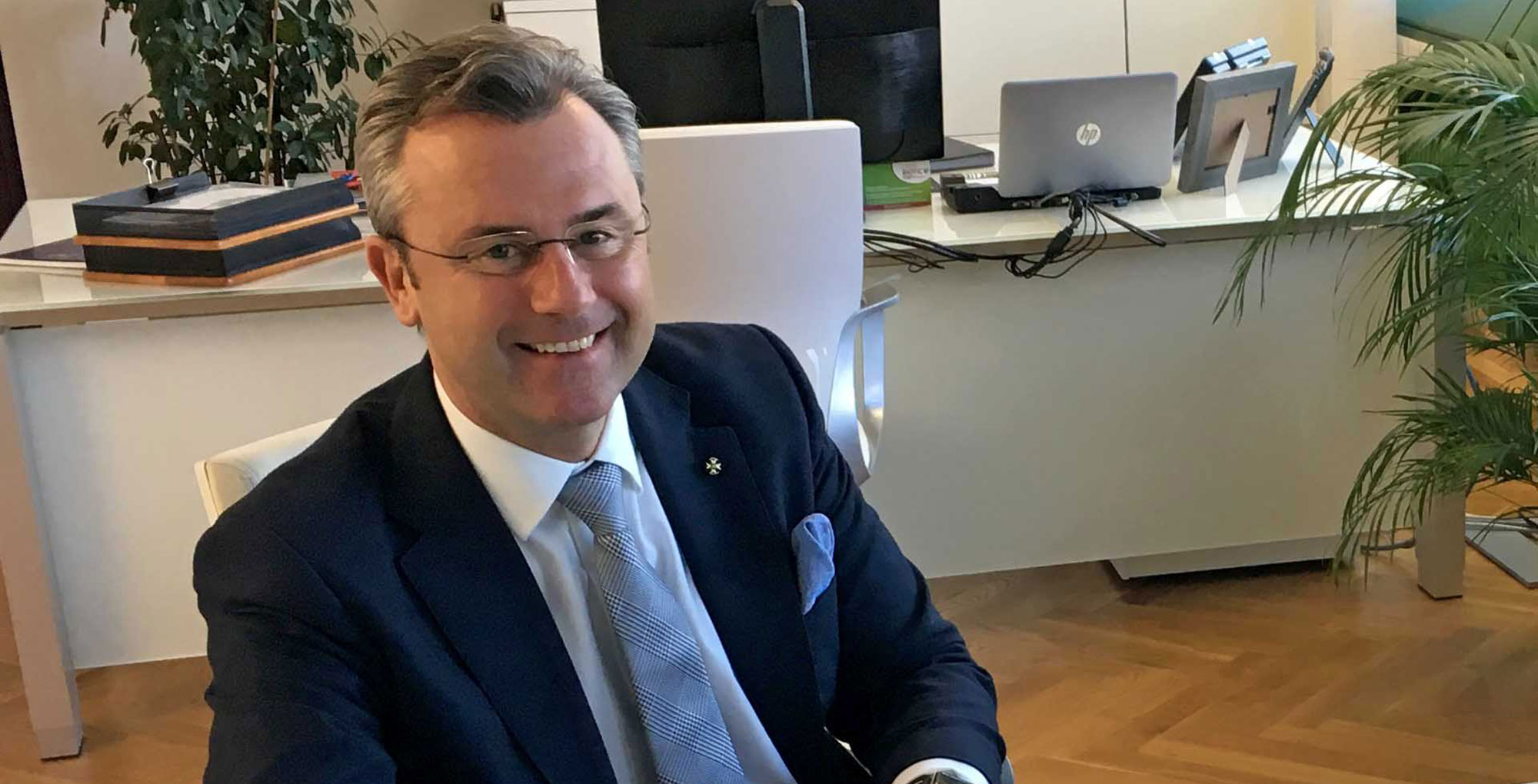 11 Jan

Predictions for Austria could change the face of daily life completely
Norbert Hofer, Minister for Transport, Innovation and Technology, imagines an exciting new world
It has been a year since you were sworn in as Federal Minister for Transport, Innovation and Technology. What milestones have you reached, and how would you evaluate your first year in office overall?
The first months involved inaugural visits and planning the direction to take, and the launch of the EU Council Presidency. I'm also responsible for coordination with the Austrian People's Party (OVP) in parliament. I have been working on development of the rail infrastructure, for investment over the next five years, our annual budget, and investment in freight transport. Our goals to decarbonize local transport, particularly in urban areas, will also encourage people to use the railways and steer away from road transport
What are you doing to make cities like Vienna smart cities with smart public transport?
To handle predicted volumes of passengers we need to focus on e-mo- bility, hydrogen and driverless vehicles. The number of newly registered e-vehicles amounts to 2.5 percent, but there is still a lot of development ahead of us. We plan to develop internet infrastructure and 5G networks. We want 5G to reach all provincial capitals by 2020, all the main transport routes by 2023, and be nationwide by 2025. We have ensured success by making it a legal requirement for all public bodies to make their premises available for the installation of 5G antenna.
Are these proposals in line with digitalization and the disruption of industries?
New 5G infrastructure means that companies can set up premises and businesses in rural areas. This trend will reduce commuter numbers and boost rural economies.
The mayor has talked about the importance of innovation and knowl- edge sharing between academia and businesses. How do you promote effective sharing of ideas in Austria so it remains a hub of Central Europe?
We are actively promoting cooperation between universities and busi- ness. Austria is a European leader in R&D investment, and we want to be sure that all this innovation goes into business and practical applications. Cooperation between universities and businesses will mean that innova- tion has a positive impact on people's everyday lives.
Drones are one inno- vative product, which we are developing for trans- port. They will be built in Austria but we have yet to define a legal framework.
Your ministry has some exciting projects in the pipeline. Do you have a final message for our readers?
We are currently in the middle of a fast-changing era in technology, where small steps will suddenly result in a giant leap of innovation. driverless cars, drones, the Internet of Things and blockchain are prime examples. Our everyday lives will change with things like shared transport, jobs that will disappear, the psychological effects of AI, and the new roles that will be created, for which we will need high-level skills that we must train for.
Things like traffic lights and taxi drivers might become obsolete, swarm intelligence will be normal, and nobody will own their own car. One thing I cannot imagine though is pilot-less airplanes, at least on long-haul flights, if only for the reassurance of passengers, although the piloting itself will probably be automated.