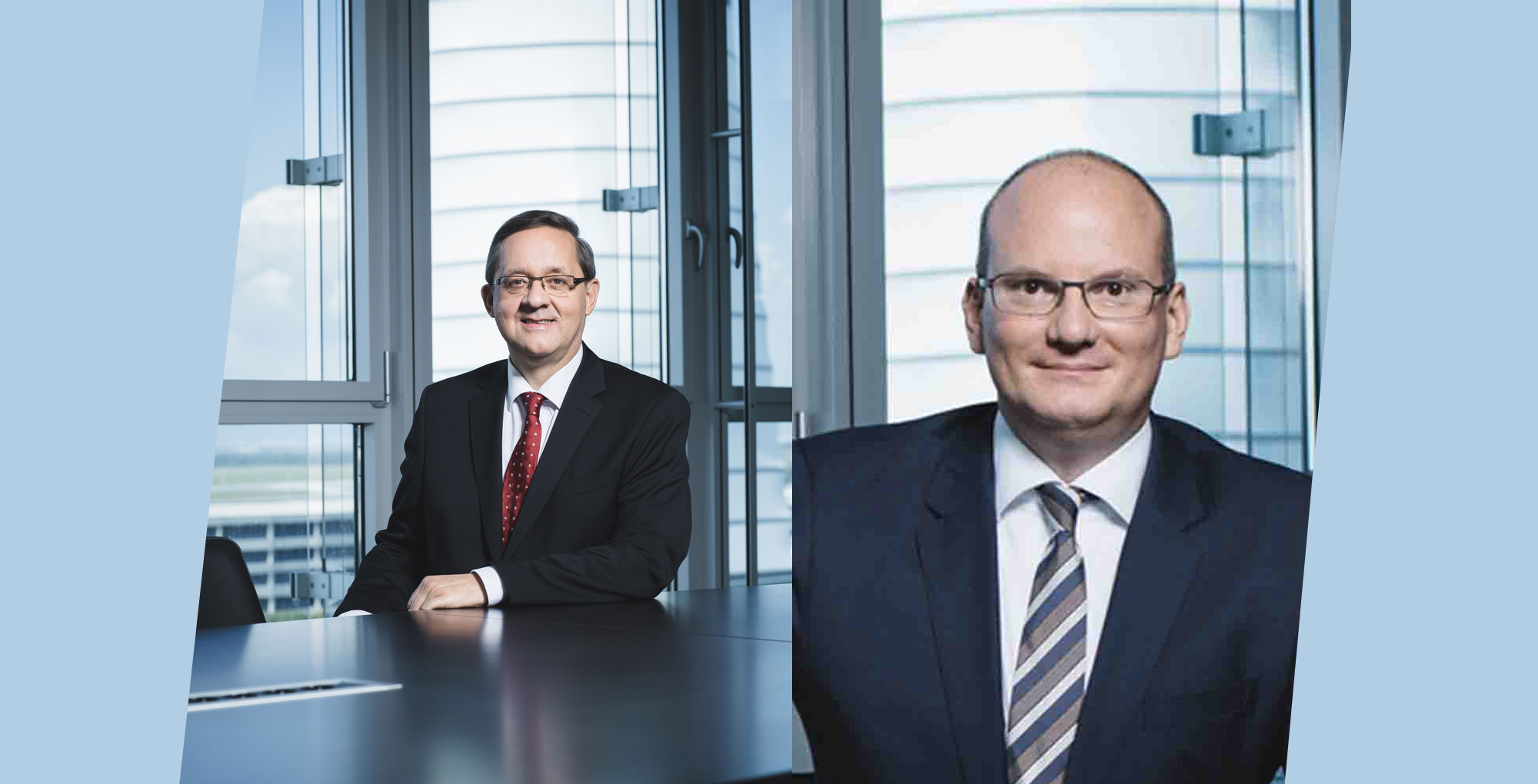 29 Jan

Location and strategy are perfect
Julian Jaeger (COO) & Günter Ofner (CFO) explain how Vienna Airport is at the forefront of progress
What does Vienna airport offer and what are its primary growth drivers?
Our services and the major growth drivers in 2018 and 2017 were low-cost carriers, well-reputed Austrian airlines and long-haul flight connections, and each of these areas has seen growth. This year we expect a ten percent increase in passenger numbers.
Large growth brings challenges, how will you support this pattern?
Airport infrastructure is prepared for the increase in demand. 2019 will exceed 2018's growth because more airlines are entering the market. There will be more aircraft, long-haul carriers and new airlines will increase capacity, and low-cost carriers will operate year-round.
What are your priorities for next year?
To maintain sustainable growth. We want to invest up to $570 million in infrastructure over five years and continually improve the quality of our terminals. We aim to be a five-star airport.
One third of revenue comes from non-aviation. How will this develop?
We predict growth from parking, real estate and retail. Once the south extension is fully operational we will see further impact from businesses relo- cating to the airport.
Our location is very close to the city, with 250 companies and 22,000 em- ployees currently based here. We plan to increase staff and add more services, such as co-working and a hospital, to create our own mini city.
"We also look ahead very optimistically to the year 2019 and anticipate passenger growth of about 10% to approx. 30 million passengers."
Julian Jäger, COO of Vienna Airport
All airports offer modern features. How does Vienna appeal to passengers and airlines?
We are very proficient and our check-in and control processes use the latest facial recognition to ensure excellent wait times, so customers can enjoy the airport facilities. Security for transfers is very easy and we plan to further improve connections between the old and new terminals.
Vienna is ideally located to be a hub for central and eastern Europe destinations. How can you capitalize on this?
We may already be the CEE airport of choice. As a main connection point between the east and west, and over 40 destinations in eastern Europe, we have a leading advantage over other European airports. What's more, Vienna has become a gateway for Asian airlines to destinations throughout eastern Europe.
It is forecast that smaller aircraft will increase routes and lighten the burden on infrastructure. Do you have strategies for this and what other trends do you predict?
Actually, within Europe greater passenger numbers and low-cost carriers mean that aircraft size is increasing. But smaller long-haul aircraft will change the playing field, with significantly lower cost per seat. This will be a crucial and positive development for Vienna airport and others like us. But we still need the larger aircraft to meet demand, so a focus on smaller planes makes no logistical sense. Capacity may even be a problem for future demand.
What new innovation and technology does the airport use?
We try to meet new technology early on, but in air travel the priorities are standards and regulation. We have implemented beneficial check-in pro- cedures and invested more than €10 millions in security technologies. Here we are at the forefront in
energy saving and sophisticated software in our airport city. We monitor all our buildings with one program, and from 2020 we will control all energy outlets, continuing to reduce consumption.
A further challenge is using e-mobility in the secure zone, for which we need an intelligent storage solution that is economically viable and flexible, to extract, store and redirect energy. We are collaborating with the university on these projects to save energy, reduce pollution and traffic, and increase efficiency.
What is your vision for Vienna Airport, and your final message?
We aim to be a top European airport for passenger experience and quality, investing in long-term growth and building a third runway to increase our strategic advantage and be in a position to support economic growth in the east. Our strength is a highly skilled workforce, and that equals an excellent future.