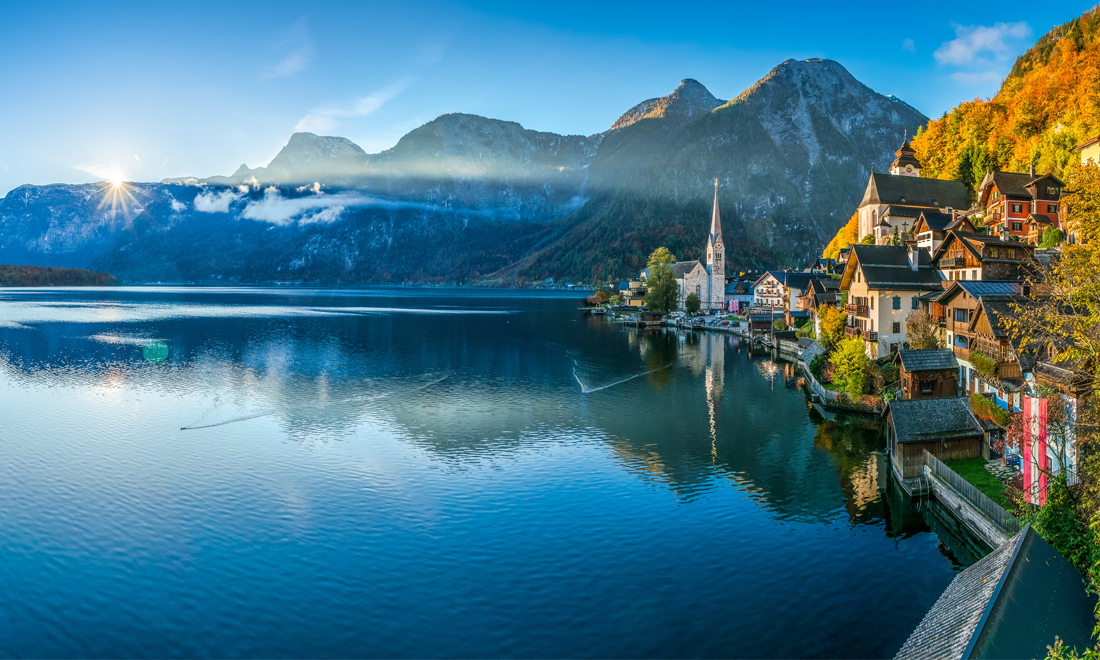 18 Jan

Experience the unique Austrian way of life
The world's number one winter tourism destination offers a winning combination of attractions
Contributing 16 percent of GDP, tourism is booming in a country that regularly ranks as one of the world's top 15 tourist destinations.
"From enjoying the rich culture of Vienna to experiencing the Alps through skiing, hiking and other activities—it really is a winning combination, explains Petra Stolba, CEO of the Austrian National Tourist Office. The alpine country has a competitive and forward-thinking tourism industry, she says: "We don't engage with mass tourism and offer an indulgent experience into the Austrian way of living with culinary delights and welcoming hospitality."
For many, the first experience of that hospitality is at Vienna International Airport, which expects to handle 27 million passengers this year. "This represents a 10 percent increase on last year," says chief operating officer Julian Jäger; "Our airport infrastructure is well and truly prepared for this increase but we want to invest up to $575 million in our terminal infrastructure over the next five years—our ambition is to become Europe's second 5-star airport after Munich."
"Our ambition is to become Europe's second 5-star airport."
Julian Jäger, Chief Operating Officer, Vienna International Airport
"We also had growth in every hotel sector, from 5-star to 1-star," says Michaela Reitterer, president of the Austrian Hotel Association, a lobbying organization with over 1,400 members. "We are following a path of quality and not quantity—this is what makes Austrian hospitality so successful and why people keep coming back," she states, noting that the country's offering perfectly matches trends in global tourism centered on desires for organic food, health, mindfulness and utilizing smaller and local hotels, restaurants and shops. Her message to those considering where to vacation next is: "Visit Austria! We are more than just the Sound of Music. We have incredible landscapes and culture, and it's beautiful here—I'm so proud to be Austrian."
Setting the trends in tourism
A spotlight on the market leader: Verkehrsbüro Group
Austria's leading tourism enterprise, the Verkehrsbüro Group, is "a one-stop-shop. Our clients approach us because we have everything they might need for travel," says CEO Martin Winkler. The group tops the market in leisure tourism through a division that includes retailer Ruefa, with over 110 Austrian branches, and Eurotours, which offers vacations in Austria and worldwide travel. A second division covers business tourism, meetings, incentives, conventions and events, while a third is a successful hotel group, operated under its own brand, Austria Trend Hotels, and in a partnership with Germany's Motel One.
It is in hotels that Winkler sees most growth potential: "We have a strong basis for opportunities in Austria and neighboring countries including Germany." In all of its businesses, however, "we want to stay number one, which is why we are constantly in search of innovation," he says. This means continuing to invest in infrastructure and digitalization, adapting products to specific markets, and more international partnerships. "Tourism is a growing industry and a very worthwhile investment option," says Winkler.