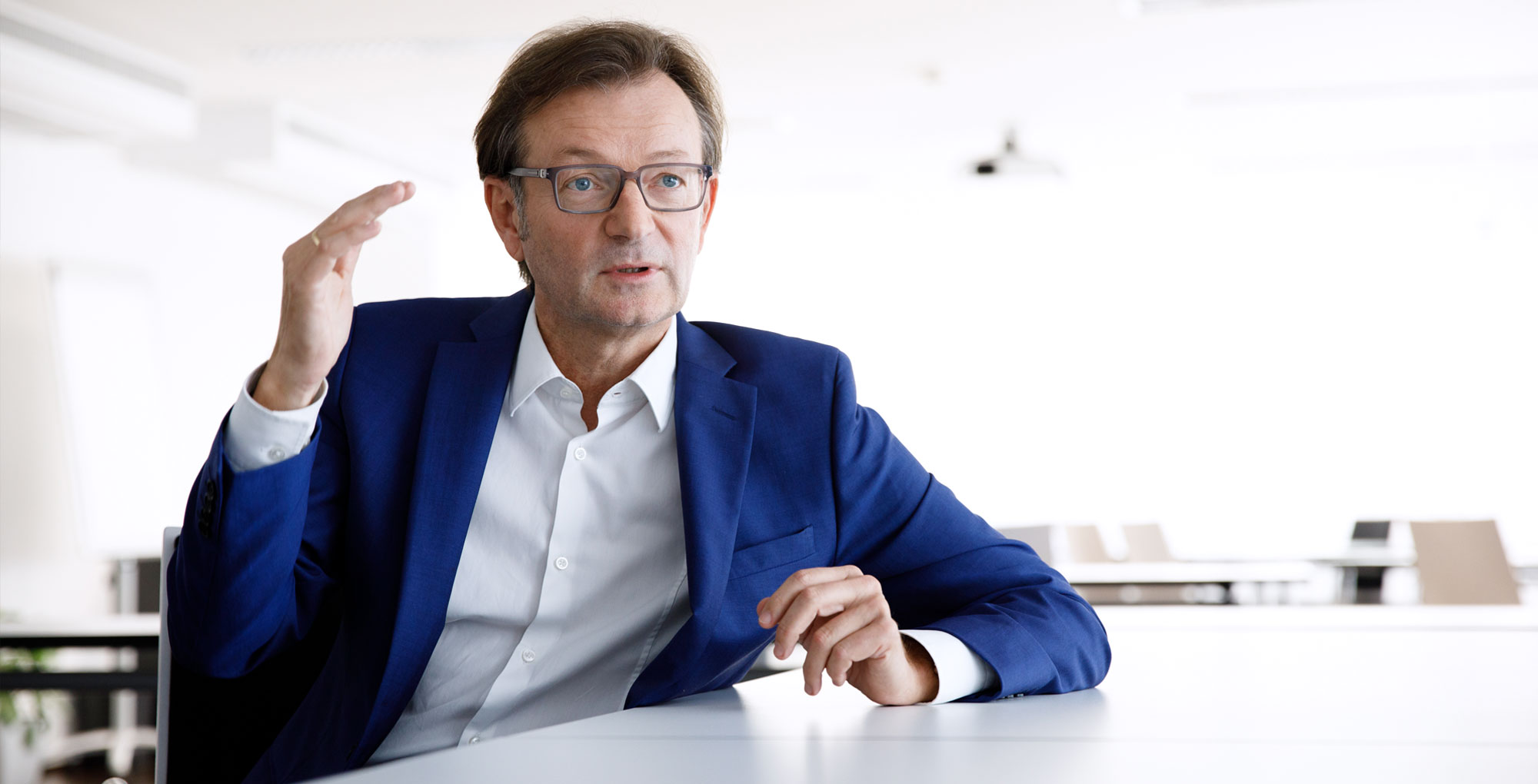 29 Jan

Vienna as the new business hub of Europe
Gerhard Hirczi, Managing Director of the Vienna Business Agency, speaks about its international future
The Vienna Business Agency was founded in 1982 and has evolved into an internationally focused group that assists 25,000 expats from 90 nations. Can you give us an overview?
Our aim is to strengthen businesses in Vienna. We help maintain competitiveness of the economy. Our USP is our youth—we have experience but our ideas and our people have the energy of youth. Our portfolio is threefold: starting with company grants and real estate, directed toward developing all sizes of companies. Funding and space are prime concerns for growing businesses in Vienna, and in this we incorporate project development, by leading the way for expansion.
Our third focus is attracting foreign companies to Vienna. 2017 saw a peak in our success with 191 new international companies. We aim to bring players together . Therefore we run departments for the creative industry, technology and startups. We act as a platform for established companies, startups, SMEs and universities to offer support with financing and practical issues.
We provide all services and guidance under one roof, and work with other organizations to offer peer support and a one-stop-shop that for business.
How do you attract international companies?
Recent trends favor cooperation over competition in international business. Today European cities have strong networks and work together, strengthening their local and common interests. Cooperation is far more enjoyable than competition, and incoming and outgoing business is inseparable, and so far collaboration between Vienna and other cities has been successful in promoting Vienna as a business hub beyond its musical fame.
2017 saw high totals of new businesses, jobs and investment. How was 2018, and what about 2019?
I expect 2018 statistics to show further success. Every new company brings added value to the city. Our acquisition department travels the world to present Vienna's business appeal, to fairs, exhibitions and events, and promote our competitive advantages. Vienna has a technological reputation as a smart city, but our location is also a USP, with connections to central and eastern Europe. East-West business is bi-directional and Vienna is the gateway.
Vienna has again topped the Mercer Quality of Living survey. How has the Business Agency contributed to this, and what is the significance of the $5.7 million funding plan and its goal for sustainable manufacture?
Manufacture is a focal issue for 2019, and we aim to show that industry and urban life can coexist. Some 80 percent of Vienna's added value is in services but the city also needs production, and there already successful examples.
Manufacture in Vienna is worth $23 billion. How does this relate to macro-economic variables in Austria?
Vienna contributes about 25 percent of GDP, predominating in some areas, such as startups. The university and the life sciences sector are similar factors, as is the biopharmaceutical giant Boehringer Ingelheim.
How does the agency ensure that startups can access resources and support in Vienna?
Startups are a crucial part of Viennese economy today. With the Federal Authorities, we delegate $57 million and offer an extensive support network. We are working on international visibility with our startup packages that offer benefits to new international businesses, and our business reputation is growing in the startup world.
How does the agency's Founders' Lab for Digital Technologies tie in with Industry 4.0 and digitalization?
We are already a successful location for IT and manufacture, and the IoT and Industry 4.0 bring existing skills into the mix. The agency encourages collaboration between these fields, and supports programs and funding for projects to promote Vienna worldwide.
What is your final message to our readers?
I would like to underline Vienna's quality of life, and point out contributing factors such as public transport and pollution levels as well as safety and outside space. We are a a good place to live – but also to work.