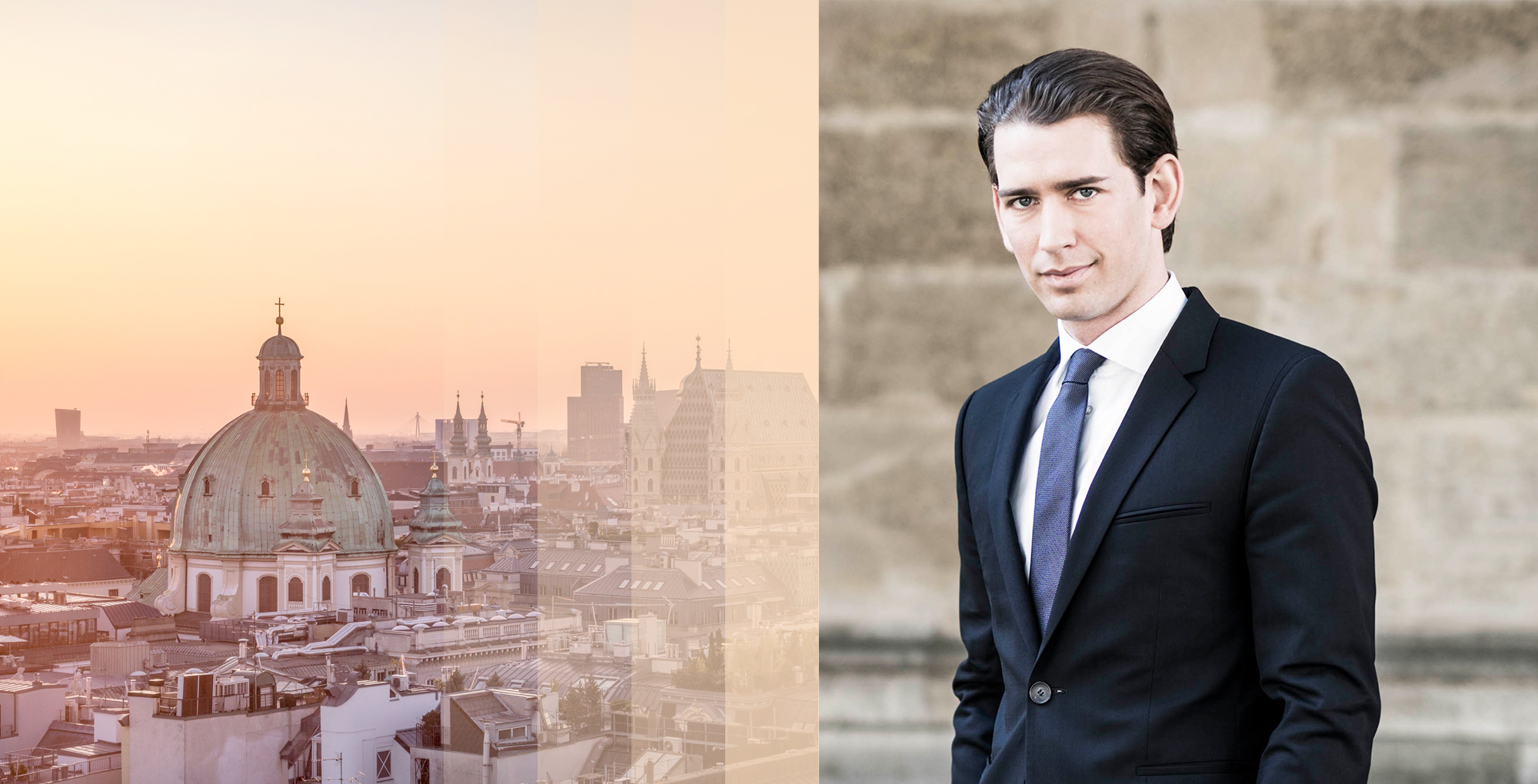 10 Jan

Keeping the top spot for the most secure, safe and prosperous place to live
Interview with Mr. Sebastian Kurz, Chancellor of Austria, highlights Austria's productive business environment, its tax reforms and his achievements after one year in office.
How would you describe the current business environment in Austria?
We are very business friendly and our goal is to be even more successful. About 10 years ago, Austria led the European Union (EU), recording its lowest unemployment rate and highest economic growth rate. After that, with the global financial crisis we had a situation that became worse quite quickly, unfortunately. But now we see improvements. We have an economic growth rate of close to three percent and unemployment is going down; we are now on the right path to achieve even better results than before the crisis.
One year into government, what have you achieved so far?
Precisely what we promised during the election campaign. During the campaign, we said that we would do our best to make Austria economically more successful. We are making good progress in that regard and we have started reforms to strengthen our competitiveness.
We have reformed the labor law to make it more flexible and we have started to reduce the tax burden so that we become more competitive again. For people who go to work every day, they must earn enough to make a living, because our current tax rate is far too high. 43 percent is higher than the European average and our goal is to reduce it to 40 percent by the end of our term. I am convinced that we will reach this goal. We have also started to reduce taxes for families and those on smaller incomes. The next step will be another tax reform, which will start by 2020, which will also reduce corporate tax rates.
We have strived to stem the flow of illegal migrants coming to our coun- try. In 2015, we took in more in absolute numbers than the U.S.: the U.S. took in 70,000 refugees and Austria took in 90,000. Austria is a country of eight million people; the U.S. has 325 million people. It's also good that we were able to dramatically reduce the flow of illegal migration. This year we have received about 10,000 asylum requests in Austria so far. This is the same number we had in 2015 on one day at peak times.
The second main initiative in supporting companies is to embrace digitalization. I'm very proud that my ministry is one of the first in Europe dedicated to digital and economic affairs. Our focus on this unique digitalization transformation is strong, although we must cover all areas of digital issues. For example, the Digital Agency deals with digitalization for small and medium sized companies (SMEs), and we are opening dedicated innovation consultation hubs across Austria.
And the third point, which from my point of view is a critical one, for more than 60 years Austria made a fiscal deficit. This year is the first time we made it possible to stop this policy and to reach a budget surplus.
Could the EU Parliament elections in May 2019 be a breaking point?
I believe that, in a way, these elections will be a turning point, but they are certainly not the breaking point. The biggest party in the European Parliament is the European People's Party (EPP), to which I belong, and I am confident that the EPP will remain the strongest party in the European Parliament. The elections represent an opportunity for a new dynamic in the EU. Our goal is to have unity and strong cooperation in the EU, with no more tensions between the north and south, or the east and west—because that only makes us weaker.
Austria is the Visegrád Group's southern neighbor. How close are part- nership ties within the group?
Our most significant partner and neighbor is Germany. Germany is also our biggest economic partner and, on most political questions, we act in close coordination with Germany. Austria has always been quite involved in the Southeastern European countries, which are important to the economy. Located in the heart of the EU, Austria acts as a bridge builder between the east and west. Because of our history, we have always been a good gateway to the Eastern European market. We have strong ties to all other member states of the EU and also to the countries of the Western Balkans. This is an advantage for our country. In all of the Southeastern European countries, we are among the biggest investors.
What are the top five things Austria must do in the next five to 10 years to consolidate its strengths and international appeal?
To stay competitive and to remain an excellent place to do business, we must fight against red tape. It is also important to reduce taxes so that people who go to work get enough at the end to make a living.  Also, we must invest in education so that companies get the skilled labor force they need. And finally, security is important and that we decide for ourselves who is allowed to migrate to our country and who is not. This decision must not be left to the smugglers. It is essential to keep our leading place in the rankings as probably the most secure and most beautiful place to live.