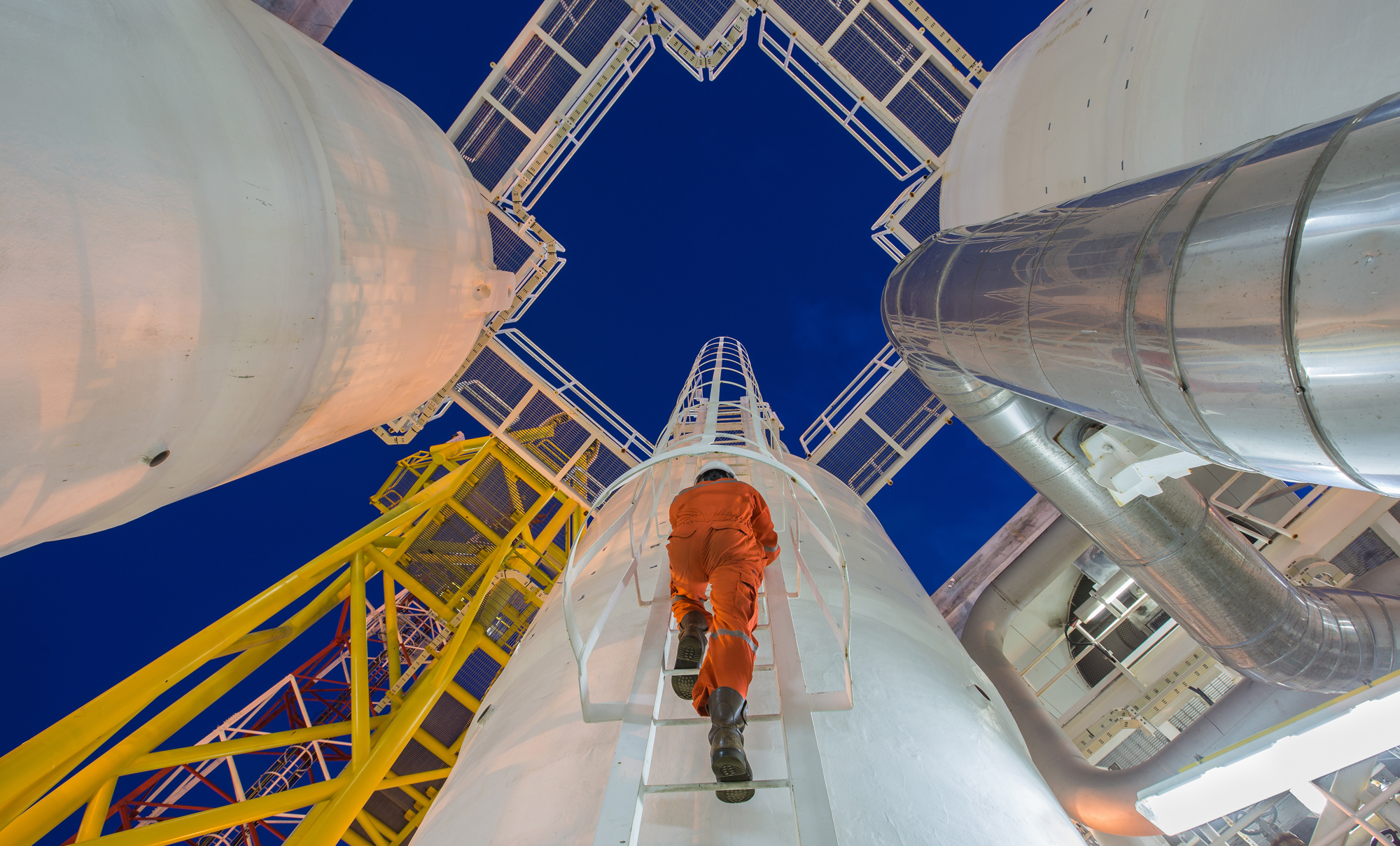 18 Jan

International innovators rooted in Austria
Austrian companies are transforming global industries
While most Austrian companies are small, the country is home to some major businesses that are changing the world through innovation. One is OMV, an integrated oil and gas company with a portfolio covering four continents and annual sales of $23 billion. It is committed to growth, says CEO and chairman of the board Rainer Seele: "Over three years, we have increased our production from 300,000 to 500,000 barrels per day." A big part of its new investment is directed at gas to help contribute to sustainable energy. "If we switch from coal-based power generation to natural gas we can reduce carbon-dioxide (CO2) emissions by 50 percent and If we switch from a gasoline-based car to a natural-gas car, we can reduce emissions by 20 percent," explains Seele.
The company is also investing up to $575 million in innovative energy solutions. For example, "OMV has done lots of research and development in a new technology we call Re-Oil. Instead of burning plastic waste, we are producing high-quality synthetic crude oil with the waste as a feedstock. We can transform that oil into diesel gasoline, polyethylene, polypropylene—the full spectrum. Investing into the value chain and lifecycle of our products is a huge contribution from OMV to the reduction of CO2 emissions," he says.
The key philosophy behind plastics, base chemicals and fertilizer manufacturer Borealis is "value creation through innovation," says CEO Alfred Stern. 36-percent owned by OMV and 64-percent by Abu Dhabi's Mubadala, it is Europe's second biggest polyolefin thermoplastic producer. Through its activities and those of Borouge, a joint venture with the Abu Dhabi National Oil Company, it supplies a wide range of worldwide customers.
"The versatility of the polymers that we make means that we can continually innovate and improve production processes while increasing performance," he says, adding that the company is expanding internationally. For instance, it is investing in a large Belgian plant that will produce propylene and has formed a joint venture in Texas to take its proprietary technology to the U.S.
One of its focuses is the circular economy. "In 2016, we became the first polyolefin producer that was also a recycler. We design our products so that they are reusable and easy to recycle. Then comes waste collection and management. We then work on improving our recycling technology to make better products from those materials," Stern explains. Through this, and by using less resources in products, he believes that Borealis makes a major contribution to sustainability as an innovative market leader.
Innovation is also key in the oil and gas equipment sector, says Gerald Grohmann, CEO of Schoeller-Bleckmann Oilfield Equipment, one of the largest firms on the Vienna Stock Exchange: "Austria is the home of many global market leaders with niche technologies; we are one." Another is Lenzing, global  leader in sustainable wood-based cellulose fibers. "We invented Modal and were one of the inventors of Lyocell," says CEO Stefan Doboczky. His company, like those previously mentioned, "has developed into a truly international company with Austrian roots."
A hidden champion for recyclable packaging
Mondi is contributing to a better world with paper and flexible plastics
By announcing a ban on most plastics bags from 2020, Austria is at the forefront of the world's shift away from non-recyclable packaging. "It means a big comeback for paper packaging in the global market and Mondi Group is leading that by a wide margin," says its CEO Peter Oswald.
"We are the world leader in kraft paper and industrial bags, and we are using this capacity to produce more consumer bags. You will progressively see more of our paper stand-up pouches replacing plastic, for instance," he adds. The paper and flexible packaging group employs about 26,000 people—and it is growing quickly, with annual revenues of $8 billion and 2018 third quarter earnings up 30 percent on the previous year.
Mondi has no intention of standing still, Oswald says: "We are constantly developing innovative products. Currently, we are building a paper machine for a totally unique product. It produces one layer of virgin pulp and another of recyclable paper, which has important environmental benefits while retaining print and appearance quality." The company is also a pioneer in flexible plastic packaging. "We have developed a product made of two layers that are easy to separate and recycle. And we are already working on products that will have just one layer of recyclable material," he states.
The company currently has around 100 production sites in over 30 countries and is expanding, he says: "We are increasing our footprint in the U.S., where we now have nine plants, and in Asia. Mondi's vision is to contribute to a better world and we will do so with our sustainable packaging."