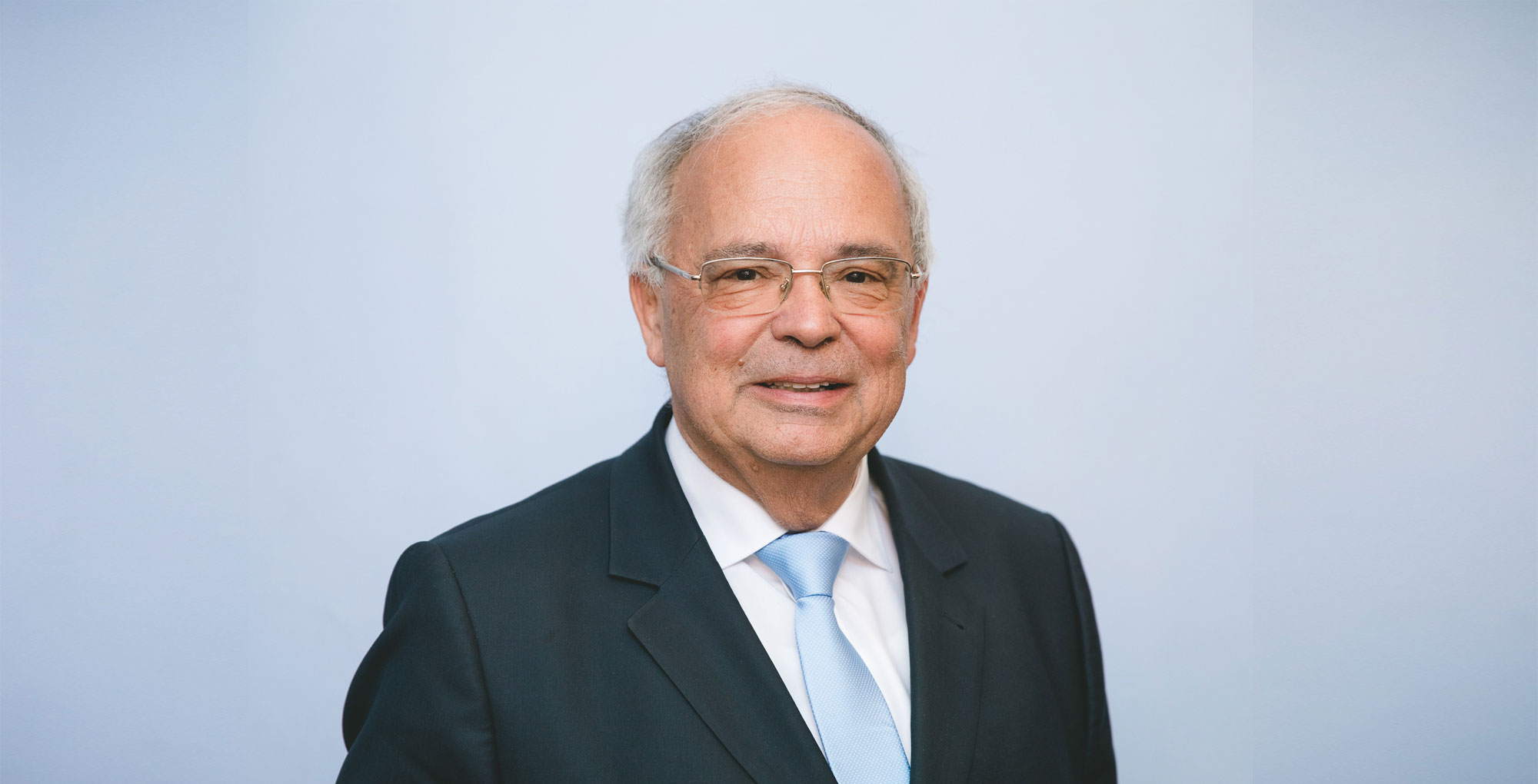 04 Feb

Facing the academic future with new perspectives
Rector Heinz W. Engl tells us about the university's plans
What are your key priorities in order to continue the University of Vienna's encouraging performance, e.g. achieving high rankings. How will you maintain this?
This university has 19 faculties, so excellent general ranking is a challenge, but we rank highly in important fields. A substantial increase in federal funding now means that we will have an extra EUR 200 million to spend on development and an additional 70 professorships, improving the teacher-student ratio and expanding our research capacity. We compete worldwide for professors, for example, in data science and quantum computing. Our increased funds and the attractions of living in Vienna make us very appealing. We also have strong research ties between faculties and with other universities, which is very exciting.
Your 2025 development plan addresses student mobility, additional professorships and a new budget. How is it progressing?
Funding is now based objectively on student and graduate numbers and research achievements, which means excelling in academia results in a higher budget. We also receive substantial third-party funding.
We intend to split the money between traditional professorships and the tenure track system, offering post-docs and young researchers a perspective towards a full professorship. Our recruitment system has changed completely in 20 years, making us internationally competitive. We recently hired professors from MIT, Harvard, Australia, and even Brexit refugees.
The Mayor of Vienna has said that digitalization is one of the main challenges for the labor market, business and education. Do you agree?
I do. Digitalization is vital for the future. We are implementing university-wide strategies to provide the basics of machine learning, AI and data science in all curricula. Students will need to achieve digital skills to enter the labor market; ultimately, every student must have an understanding of digitalization, the processes, and the tools available to them. Digitalization of course also dramatically changes our approach to research. In a way, digitalization is a major topic in teaching, research and as a tool.
Vienna now welcomes Central European University (CEU) postgraduate students. What does this say for Austro-Hungarian cooperation?
Competition in research and teaching is a good thing. Between the two universities, we maintain excellent cooperation and support collaboration. The CEU will be welcome here. We run Austro-Hungarian exchange programs for students and also work together in different research fields and in scientific publications. Interestingly, the University of Vienna is the only institution in Austria where students can study Hungarian as a scientific discipline.
International students make up 27.2 percent at your university. How will this increase be maintained?
Foreign students are welcome here. Our more relaxed application process attracts especially high numbers of German students. We have introduced additional entrance exams in order to maintain a balanced in-take of students into different fields. We have a high percentage of international students and professors. In some ways, we consider ourselves more European and Global than Austrian.
How does the university contribute to Vienna's place in the Quality of Living Top Ten?
Living in Austria is attractive as witnessed by recent international rankings. This is enticing students and professors. The quality of teaching and research at Viennese universities and our international population certainly contribute to these rankings.
What advice do you have for new students here?
To be dedicated and focused. The University of Vienna offers a wide range but you should find your area and use the chance of the bachelor-master-system to get a broad education. We need to find a way not to encourage a "lazy" approach. Regulation could help more by providing guidelines.
Do you have a message for Newsweek readers?
Austrian universities are on the up. With autonomy, more money, and new regulations, in a few years' time our education and research will be even stronger.